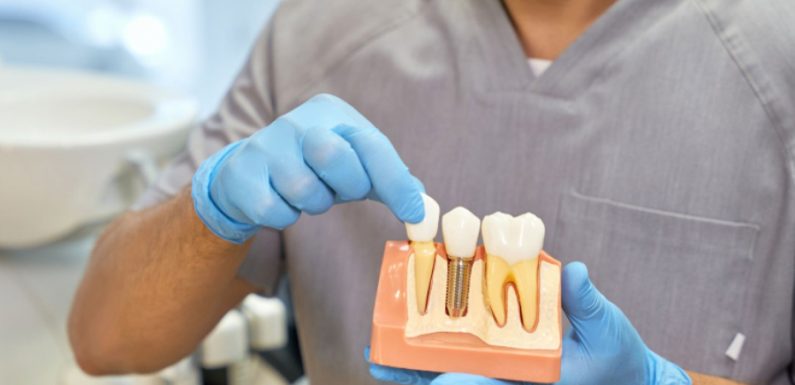 Maintaining proper dental health is essential for overall well-being, and dental implants can play a significant role in achieving that goal. As a widely recommended solution for missing teeth, dental implants provide numerous benefits that make them a favorable option. This article explores five compelling reasons for dental implants and highlights the importance of seeking expert guidance to achieve the best result.
1. Improved Appearance and Self-Esteem
One of the advantages of choosing dental implants is they look and feel like natural teeth. Implants are designed to blend in with surrounding teeth, allowing you to smile without feeling self-conscious about missing teeth or obvious gaps in your smile. So if you're looking to improve the aesthetics of your smile, dental implants are a great choice. Plus, different types of dental implants offer a variety of cosmetic possibilities, so you can choose the solution that best fits your individual needs.
2. Enhanced Oral Function and Comfort
Dental implants don't just improve the aesthetics of your smile; they also help to improve your ability to bite and chew food. Implants are designed to function like natural teeth, providing you with a secure feeling when biting and chewing. Furthermore, dental implant technology has greatly improved in recent years, making them more comfortable and easier to use than ever before.
3. Protection of Surrounding Teeth
When you're missing teeth, the surrounding teeth can begin to shift out of position. This can create gaps and other issues that lead to more serious problems down the road. But when you get dental implants, they fill in the gap between your natural teeth and keep them in place. This helps protect your existing oral health while also helping to improve it.
4. Better Oral Hygiene
Missing teeth can result in trapped food particles, which may lead to gum disease or tooth decay. By installing dental implants, you can maintain better oral hygiene and lower the chances of developing dental problems. Additionally, implants are easy to clean, making them a safer and more practical option for maintaining oral health.
5. Long-Lasting Solution
Among the various alternatives, dental implants have a longer lifespan. With proper care and maintenance, dental implants can last decades. They are a worthwhile investment that can provide long-term solutions to your dental issues.
To Sum Up
Dental implants offer numerous advantages that make them a favorable option for missing teeth. They improve the appearance of your smile while also providing enhanced oral function and protection for surrounding teeth. Plus, they are easy to clean and maintain, making them a long-term solution for dental problems. If you're considering getting dental implants in Mississauga, consulting a qualified dentist is the best way to get the best out of the treatment. So make sure to find an experienced dentist who can provide you with the necessary guidance and care for a successful implant. Thank you for reading!